Vraja Institute's facilities include traditional charm with modern amenities and service. Facilities are clean, simple, and maintained by an international staff of Indians, Europeans, and Americans. The friendly staff is conversant in multiple languages, though English and Hindi are most commonly spoken.
Security
The Vraja Institute is a gated campus and offers 24hr security. The campus is a short ride from the center of Vrindavan's.
Dining
The Ayurvedic Chef prepares three vegetarian meals daily. Best efforts are made to accommodate diet restrictions and food allergies. There is a large dining room with table seating.
Water
Water: An abundance of purified drinking water is available 24/7
Dormitories
Guest rooms include private bathrooms complete with western toilets. All rooms have ceiling fans.
WiFi is freely available in the classroom, library, dining room, and several of the study nooks.
Available for approximately $0.33 per piece. Upon dropping off, please allow for 48-72 hours for its return.
Available upon demand. The price list is available at reception.
Vraja Institute's classroom has space for over sixty students and features excellent audio/video equipment.
Library
The Library has a collection of over 10,000 books. Students are granted book borrowing privileges and have 24hr access to the library for independent study.
Common Areas
There are two rooftops, multiple study nooks with table and chairs, and a vegetable/herb garden where students are welcome to study, converse, or relax.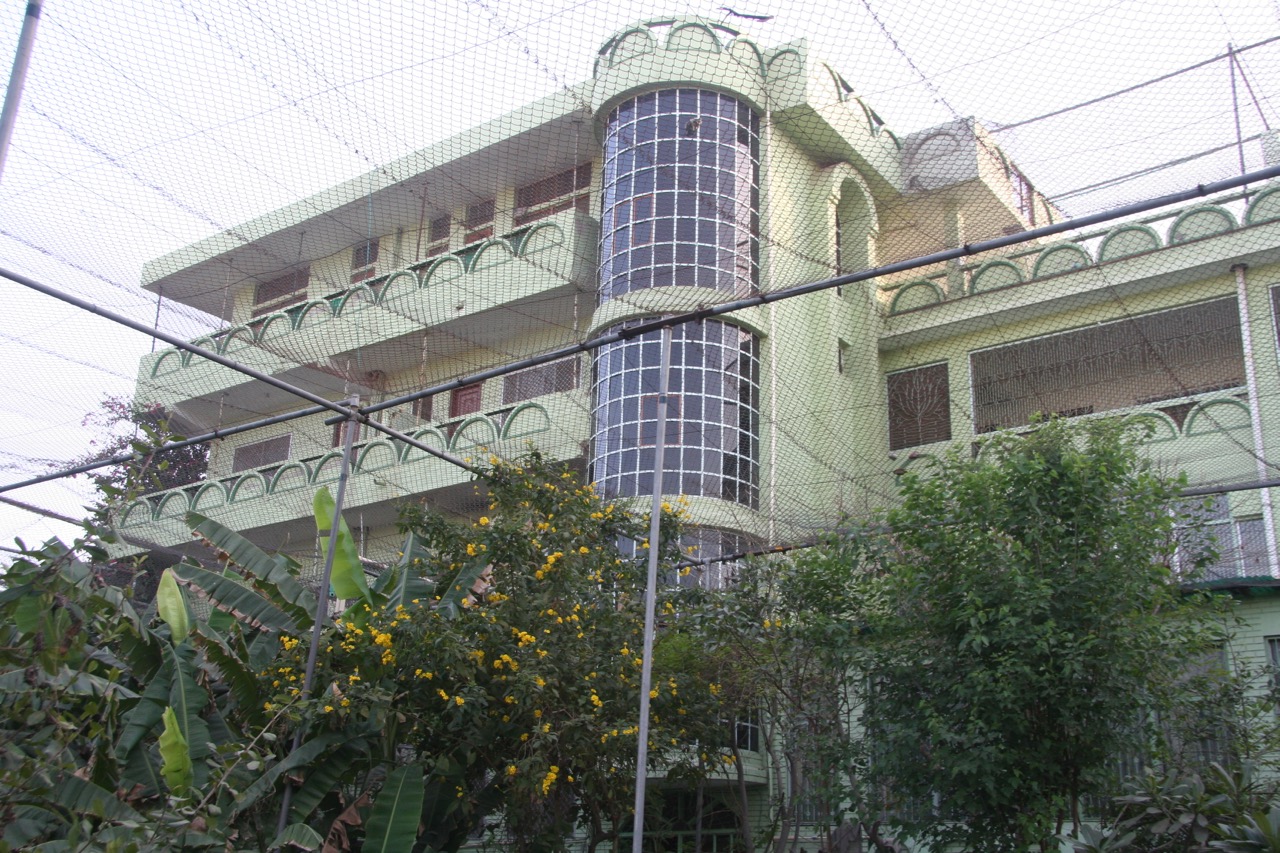 Dr. Satyanarayana Dasa is the Founder of the Vraja Institute and holds a Ph.D. in Sanskrit from Agra University. Dr. Jan Brzezinski received a Ph.D. in Sanskrit Literature from the University of London.
Translations and original commentaries on Sanskrit texts. Vraja Institute publishes work by its faculty and visiting scholars. We accept proposals for new publications.
Formal partnerships with universities in the United States and India. Affiliated with Rutgers University, The State University of New Jersey, as well as Sampurnananda Sanskrit University in Benaras.